Summary
The Appointment Queue is aimed at helping our customers view and manage upcoming appointments with more efficiency. Here you can view, confirm, check-in, mark as no-show, or cancel upcoming appointments.
---
How To
Begin by opening the "Locations" menu and choosing the Store from which you want to view appointments by using the drop-down menu. Navigate to the section called "Appointment Queue" towards the bottom.

From here, you will be presented with a screen divided into three main sections:
Unconfirmed: Upcoming appointments that have yet to be confirmed by store teams at this location. If you have auto-confirm enabled for appointments, they will only appear in the Confirmed section.
Confirmed: Upcoming appointments that have been confirmed at this location
Checked-In: Upcoming appointments that have been both confirmed and checked-in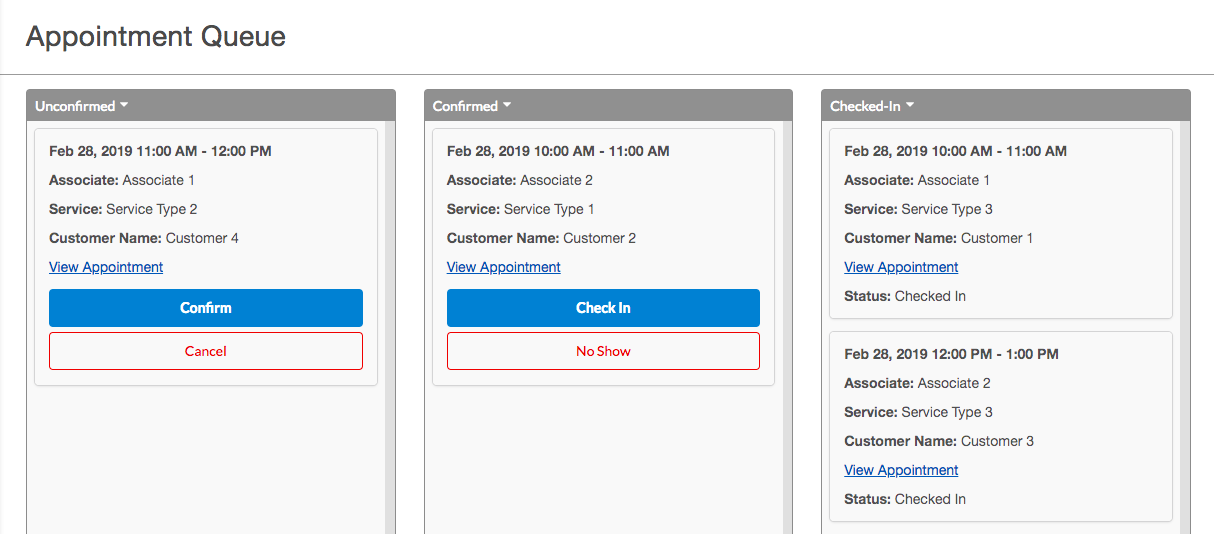 In each section, you can perform the following tasks:
Unconfirmed: Confirm or Cancel an appointment, view Appointment Details
Confirmed: Check-In or Mark as No-Show, view Appointment Details
Checked-In: View Appointment Details
To perform any of these actions, click on the corresponding action button. For example, for an appointment in the Unconfirmed section, a user has the ability to select "confirm" and the appointment will immediately move into the Confirmed section. From there, the user can also immediately check-in or mark that appointment as a No-Show.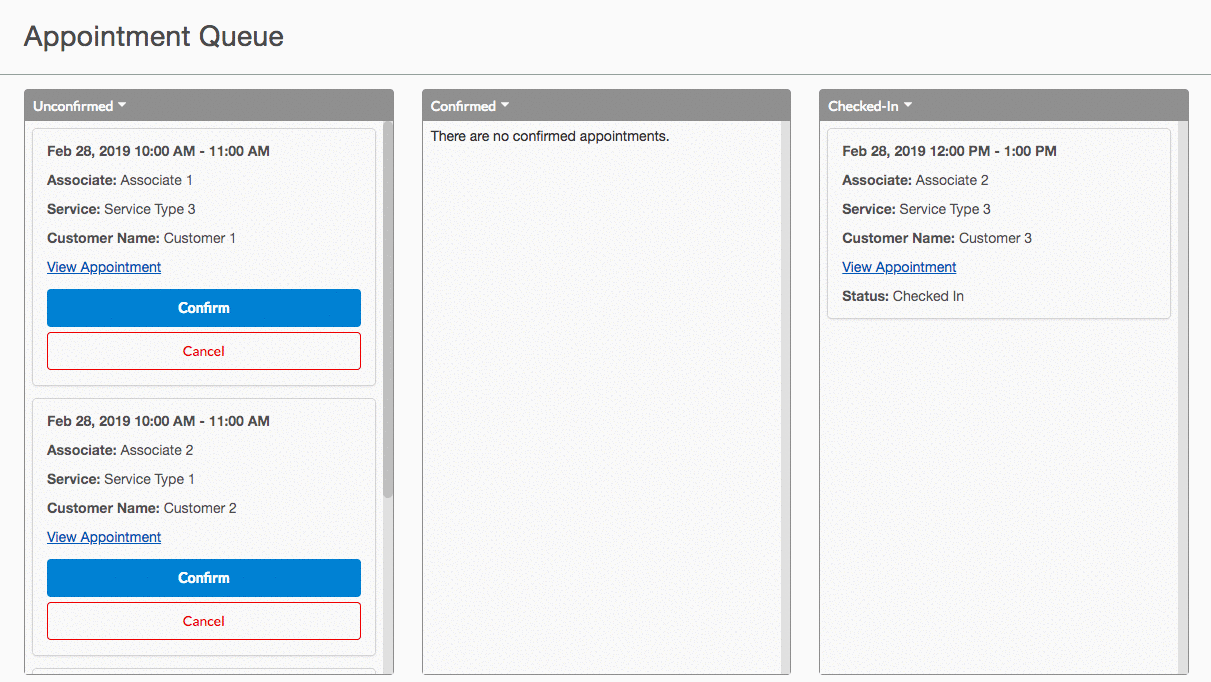 For actions that require more detail other than the available quick action buttons, select "View Appointment Details". This will open up a new window directly to the Appointment Schedule and open up the Appointment Details page, displaying all customer information, question answers, transaction data, etc.